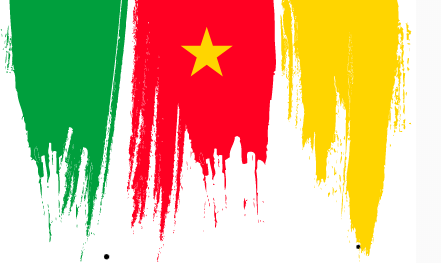 Introduction
Welcome to the most accessible and most simple free classified website in Cameroon! At Fabilive, we enjoy giving you a simple experience while buying and selling things in your neighborhood. Our website is the go-to place whether you're seeking a specific item or want to clear your house by selling used stuff. Join our vibrant community in Fabilive to see how simple and advantageous it is to connect with buyers and sellers in your neighborhood and place ads for free.

What is Our Free Classifieds Platform?
To connect consumers and sellers in the same geographic area in Cameroon, a locally based online marketplace called Fabilive was created. We give people and companies dependable and effective free ads sites to post their goods for sale and easily interact with potential customers. To encourage a thriving local market that benefits both sellers and buyers, we want to make the buying and selling process as simple as possible.

How to Post Ads
A quick and easy procedure, posting an ad on Fabilive takes a few minutes. To get started, take these actions:

1. Create an Account: To access your customized dashboard, register for free on our classified site or sign in with your current account.

2. Explain Your Item: Give a thorough description of the item you wish to sell. Be detailed about its state, features, and any other pertinent information.

3. Include High-Quality photographs: Post-crystal-clear, alluring photographs of your product to attract potential customers and help them grasp what you're selling on our free classified posting sites.

4. Set Competitive pricing: Establish a reasonable and competitive pricing for your product. If you're willing to negotiate, you may also add 'best offer' to your listing.

5. Contact Information: Provide your preferred contact methods (phone number or email) so that potential customers may quickly get in touch with you.

Discover Great Deals
There are excellent offers hidden in Fabilive, just waiting to be found. Browse a wide selection of products, from electronics and furnishings to apparel and accessories. There is a wide range of things to pick from, whether you're looking for new or lightly used items. You may quickly narrow down your selections and locate what you need in your neighborhood using user-friendly search criteria in our free ads posting sites.

Benefits for Sellers
There are several benefits to selling on Fabilive for both people and companies:

1. Reach a Wide Audience: Connect with many possible customers in your neighborhood.

2. Zero Listing Fees: Unlike other platforms, we don't charge any fees for listing your things, which enable you to sell without having to pay anything upfront through our place ads for free option.

3. Quick and Simple Posting: You'll save time and work by posting an advertisement quickly and easily.

4. Direct Communication: Contact potential customers directly to discuss rates and seal the deal.

Benefits for Buyers
You will profit from the following advantages by shopping on Fabilive:
1. Local Shopping Experience: Find items near you to save on shipping costs and timeframes.
2. Unique Finds: Look for one-of-a-kind products that might not be offered in conventional retail establishments.
3. Chances for Bargains: You may get fantastic savings by actively haggling over prices with dealers.
4. Transparent Transactions: Before purchasing, speak with vendors and personally check the goods.
Conclusion
Use Fabilive, one of the best ad posting sites to enjoy the ease and convenience of local buying and selling. Our platform has you covered whether you're a vendor trying to increase your exposure or a buyer looking for the most fantastic offers. Join our growing community right away to connect with your neighborhood market easily. Don't miss this fantastic chance to sell unwanted items or locate what you need! Start your exploration right away to discover a world of opportunities with Fabilive! A happy time to purchase and sell!